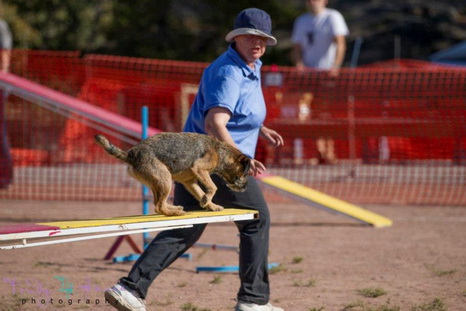 Dog Agility in Yellowknife, Canada
Welcome to the website of Rruff Diamonds Dog Agility Club in Yellowknife, NWT. We are a group of people who have fun with our dogs in the summer and play agility. Our field is located behind the Tommy Forest Ballpark.
Training

Our volunteer instructors offer training lessons for beginners and more experienced dogs and their handlers. We organize practice sessions and fun meets. Sometimes we bring in a professional trainer to work with the club dog and handlers.

News

2022 Class Information is now available HERE

Join Us!

• Strengthen your bond with your dog
• Get physically active
• Most importantly having Fun!